Upcoming Book- "You Can't Birdie Business if You Don't Know the Score!"
(18 financial blind spots that can derail business owners)

Helping Business Owners Increase the Value of Their Business

Ears, Eyes, Experience - Management & Financial Coaching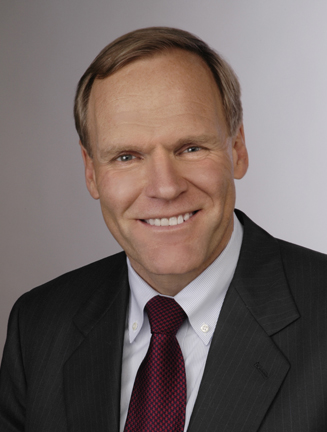 During the past 30 years, I have helped owners grow businesses profitably and become wealthier:
The bank considered selling the pharmaceutical firm for $5 million, taking a $13 million write-off and wiping out the investors. I convinced the bank and investors to hang in there. The company sold for $5 billion to a European pharmaceutical firm 20 years later.


I helped a $2 million toy company grow to $30 million. The profits helped the parent company buy a much larger competitor. Management profited handsomely in the merger.


An early stage telecom firm that went public at $17 fell to as low as $1.50 a share. I helped cut bad debts from 55% to 5% of sales. The company became profitable and merged a year later into a larger firm for $65 a share. Management and employees did well - some retired early.
Unfortunately, many owners fall far short of their dreams. They have the best intentions and made decisions that seemed rational. However, blind spots led them off the path and led to serious pain:


| | |
| --- | --- |
| Cash Squeeze | Bank Pressure |
| Declining Revenues | Losing Money |
| Draining Cash | Capital Constraints |
| Market Value Free-Fall | Risk of Losing Business |


Down is not out. The three incredible success stories above were all losing serious money before they turned around and knocked it out of the park. There is a better way.

You can get back on track too. I have helped many owners and their teams to undercover blind spots, find new profit ideas, improve results and take back control of their businesses. Here's how:
Mesh- I believe in ongoing relationships, not transactions and ask a lot of questions and listen


Measure- I have unique ways to look at numbers and teams and uncover powerful insights


Map- Now that you know where you stand, I help you map a game plan where you want to go


Maximize- I then work with you and your team to increase your results, beyond your goals


Monetize- less money tied up in business- more money for you, employees, family and charities
Do you feel your company could be doing much better but not sure how? Has the economy knocked you down? Is the bank squeezing you? Are you ready to take back control and thrive, not just survive?

Whether looking for a coach to guide you, a speaker to enlighten your group, or a writer to educate you, I look forward to hearing from you! Let's explore a better future for you and your organization.



Jon Paul
Harvard MBA, CPA, CMC, CM&AA;

Value Added Finance Resources

1271 Grove Ct.

Lake Forest, IL 60045

847 372-1963

jon@valueaddedfinance.com

www.valueaddedfinance.com

Blog- www.elevatingstewardship.com

www.twitter.com/jonfpaul